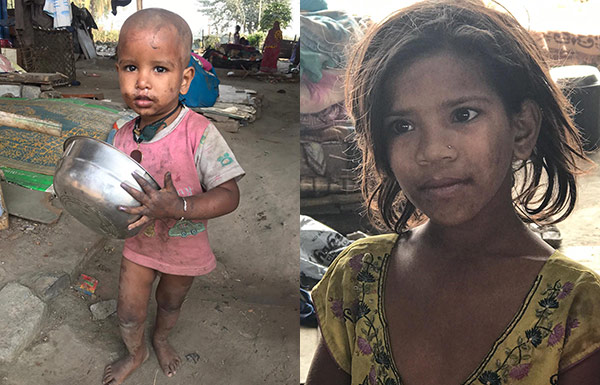 HELP THE CHILDREN
Our initiative is supported exclusively by donations. With your donation you can support us and we guarantee that 100% of your donation will go where it is needed. With the CHILDREN OF GANGNAPUR.

Through your sponsorship, a needy child receives schooling, a bed, sufficient food and medical care. The aid also includes measures that benefit the quality of the living environment of your sponsored child.
Every Euro donated counts
Every Euro donated counts and reaches the children 100%!
We will gladly issue a donation receipt for you.
Every year in February I fly to Gangnapur. As soon as I am back, I will inform you about the current state of development of your godchild, the condition of all children and the progress of the construction work. This way you will experience the success of your donation promptly.
All administrative costs, flight and my stay in India are not paid by the donations but are covered privately.
Support the children who depend on their help!
Together we will ensure more social justice and effective help for self-help. We have set up the following accounts for your donation:


VerbundVolksbank OWL eG | IBAN DE74 4726 0121 8975 0982 01 | BIC DGPBDE3MXXX
Bank für Kirche und Caritas eG | IBAN DE66 4726 0307 0031 6902 01 | BIC GENODEM1BKC

Intended purpose: "Kinder von Gangnapur